Holistic Nursing: Tending to the Sacred Flow of Life
AHNA's 31st Annual Conference
June 2-5, 2011
Louisville, KY.
Explore and understand the relationships between holistic nursing and the sacred flow of life. You are invited to collaborate with hundreds of holistic nurses in vibrant Louisville, KY. Find out more here
Featured speakers include the founder of Mind-Body Health Sciences and author Joan Borysenko PhD, innovator of midwifery and pioneer of the distance learning program, Eunice (Kitty) Ernst, RN, CNM, MPH, DSc (hon) and palliative care practitioner and university teacher, Kay Sandor PhD, RN, LPC, AHN-BC.
Does the Empress Wear Clothes?
By Rorry Zahourek PhD, PMHCNS-BC, AHN-BC
Research Coordinator, Leadership Council

As I witness the daily parade of new research results on TV, radio, the web, Twitter and Facebook and I hear of changes to closely held beliefs that were evidence based I wonder, does 'true evidence'-the empress- have any clothes on? I'm reminded of one of my favorite fairy tales, an old Hans Christian Anderson Fairy Tale about a vain emperor who was convinced by two imposter tailors that they were making the finest clothes ever to be made. Thinking he was wearing fine clothing he paraded down the street naked. Only a small child, who was either brave enough or na´ve enough to confront the reality, cried out, "the Emperor has no clothes".

Is this our situation as we work to compile reliable and valid evidence for our practices?

At the close of 2010, several controversial articles were published in the popular publications, The Atlantic Monthly and the New Yorker. The authors challenge that much of the scientific evidence we have grown to depend upon from randomized controlled studies (RCT), our gold standard, may not be trustworthy and/or may actually be fraudulent - some may have even been done by tailors to convince us we were clothed when we were not. The hormone replacement studies for women, antidepressants compared to placebo, fish oil preventing Alzheimer's, the safety of anti-inflammatory medications, the use of a daily aspirin, declining effectiveness of atypical anti-psychotics, and now the dosage of Vitamin D all experienced contradictions and turnarounds. Jonah Lehrer, in the New Yorker reviews the 'decline effect'. The decline effect, observed for the last 50 years, occurs when studies are replicated; with each replication the results lose 30% significance. Lehrer speculates that this may occur as a result of the 'regression to the mean', and/or the impact of subtle biases in the construction of research questions, selection of the research populations and methods, as well as in the reporting of results.

David Freedman in the Atlantic Monthly (Nov. 2010) describes a similar conundrum in his article "Lies, Damned Lies, and Medical Science". Freedman contends that most of our science is not trustworthy and is misleading and exaggerated. Misinformation guides our practices. Both articles focus on the work of a Greek physician-mathematician, Dr. Ioannidis, who has done work at Tufts, Johns Hopkins and the NIH. In one of his older and now resurrected publications (JAMA in 2005) he evaluated forty nine of the most frequently cited clinical trials, most of which were RCTs. Forty five studies had positive results which meant that what was being investigated was effective. These studies had a large impact on clinical practice (i.e., hormone replacement for women and daily aspirin to prevent heart attacks). Thirty four of the claims in these studies were retested and 14 (%) were found to be wrong or exaggerated.
In both articles the authors contend that the biases, errors and reported data in most studies are not intentionally fraudulent but, are the result of more subtle biases that will occur even in large data bases. The reasons sighted in both papers for these biases are as follows:
Subtle biases are created when the researcher is committed to prove a theory correct;
Researchers choose comparative populations that would yield more significant results with the intervention or substance being tested (i.e., drug studies);
Cultural bias against the intervention or interpreting the results (i.e., Nutritional supplements and acupuncture studies) ;
When the subject is "fashionable" (i.e., genetic research); "significance chasing" (i.e., manipulating data and statistics to have positive results);
Selective reporting in data (i.e., leaving out negative data or other studies);
Need to validate results for position and/or financial gain (i.e., drug studies);
Publishers not accepting negative results from a trial;
The lack of popularity for replicating studies.
These articles are well worth reading and a wake up call for us in holistic nursing. Much of what we study is difficult to quantify and based on belief and theory. We study spirit and spirituality, presence and intention, energy and energetic modalities. As a rule, our outcomes are usually less concrete and may not be immediately observable, i.e., (quality of life and comfort). More often our goal and objective is healing rather than cure. As a result as holsitic nurses we ask such complex questions as How do we measure healing? ...Read more.
Responses to Editorial
By Jackie Levin, RN, MS, AHN-C, CHTP
Connections in Holistic Nursing Research Co-Editor
After reading the articles by Freedman and Lehrer, I don't know if I should feel relief, outrage or become disheartened. As I think about the relevance of the parable "The emperor's new clothes", could we not put each of the characters into our research model? The Emperor and the crowd are different aspects of the consumer, the prime minister is the peer reviewer and the two tailors are the funders or researcher (someone with a vested interest in a particular outcome). What role and responsibility do I have in this as a researcher, reader and implementer of research results? I ask myself, in what way do my biases and beliefs play a part in the research I choose to read and the results I accept? Also, is there not an aspect of me in all the characters?

The disclosures described in these articles probably come as no surprise to those of us working within the holistic paradigm. The framework we work within includes listening and validating the patient's unique experience while simultaneously monitoring our own internal experience. We recognize that intention and observation impact the results of our research. The holistic paradigm is also inclusive of experiences that cannot be explained through a linear model and allows for that which is not visible. In addition, we accept that some research questions are ammenable to quantitative designs, but many are not.

Holistic nursing researchers can become leaders in research by rigorously evaluating and improving our study designs, collaborating with each other and identifying our biases. When doing research, we can identity and include multiple sources of data. Through dialogue with others we can frame questions that leave space for multiple and perhaps even paradoxical "answers". We should not fear being the child who exclaims, "The emperor has no clothes!"
___________________________
By Jen Reich MA, MS, ANP-BC, ACHPN
Connections in Holistic Nursing Research Co-editor

After reading the above-mentioned articles and Rorry's editorial, I paused to sit with a couple questions that have troubled me as I have pursued my graduate studies. Can "evidence" ever be trusted, and more importantly can research cause more harm than good? As healthcare professionals, we are often asked for our opinions from patients, as well as from friends and family members about current research studies that are presented in the popular media. Sometimes we find that in a very short time period, research presented is soon contradicted by another study's findings, and justifiably, people are confused. In truth, there are many competing interests from companies who sponsor research. For example, studies on nutrition and dietary supplements. Who hasn't picked up a product from the supermarket that touts research based health claims, only to notice an ingredient list that takes longer to read than time spent on hold with the cable company? It is often the case that months or even years later, we find out one or more of these ingredients are actually harmful.

In my educational programs I have learned how to interpret statistics, how to dissect a research article, as well as methods to ensure trustworthiness in my own research. I have learned that there is always room for error, even in the best-intentioned studies. This is true for both quantitative and qualitative research. In his commentary "Qualitative research in diabetes: the role of stories in the culture of science" Anderson (2001) discusses the strengths and weaknesses of both qualitative and quantitative research as ways of knowing. For example, he presents how the appearance of numbers as precise can be misleading in quantitative research. He gives an example of using a measurement tool with a scale of 1-4. In this scale the participant agrees or disagrees with statements that are written by researchers (Anderson). As researchers we have our own biases and worldviews. This can influence, for example, the way instruments are developed and how questions are asked.

In qualitative research, measurement of narrative data is affected by factors such as psychosocial context, culture, and socioeconomic background of the researcher who interprets the data (Anderson, 2001). However, Anderson sees one advantage of qualitative methods in stories. He notes that since as humans we describe our experiences through stories, stories provide a more faithful representation of a patient/participant's lived experience than numbers when it comes to behavior. Perhaps we need to think about gathering stories in addition to other data in these gold-standard labeled RCT studies? It may take more time and resources, but also may lead us closer to truth in our data.

As holistic nurses, we know there is more to whole-person healing than just pharmaceuticals or procedures. Although we may be passionate about a certain healing modality or method we have a responsibility to ensure we are conducting quality research that is as free of bias as possible. Whether quantitative, qualitative, or mixed methods, we cannot afford to do sloppy research. Cohen & Crabtree (2008, p. 331) identified seven criteria for good qualitative research "1) carrying out ethical research; (2) importance of the research; (3) clarity and coherence of the research report; (4) use of appropriate and rigorous methods; (5) importance of reflexivity or attending to researcher bias; (6) importance of establishing validity or credibility; and (7) importance of verification or reliability. They identify "hallmarks of high quality research" to include rich substantive accounts backed by supporting evidence for inferences and conclusions (Cohen & Crabtree, 2008).

I agree with Eriksson (2010, in Zahourek) that we need to expand our definition of evidence to encompass a holistic way of knowing and being. I study story because I believe in its' healing potential. As a researcher, I must be up front about my worldview and biases in conducting my studies. Evidence indeed may be based on interpretation, but at least we can at least conduct our research and present our findings with the intention to uphold honesty, ethics and rigor.

Anderson, R. (2001). Qualitative research in diabetes: The role of stories in the culture of science. The Diabetes Educator, 27(6). 798-808.
Cohen, D., & Crabtree, B. (2008). Evaluative criteria for qualitative research in healthcare: Controversies and recommendations. Annals Family Med 2008; 6: 331-339.
AHNA Teleconferences
If you missed the first teleconference, you may access a recording of it using the information below. After listening to the teleconference and completing the evaluation, you may receive one contact hour (and remember, this teleconference is FREE!)
To access the teleconference recording:
Dial: (661) 673-8609
Enter Access Code: 336254# (followed by the pound sign)
Reference number - 1
Mark your calendar! The next teleconference will be March 30, 2011: Heart Centered Education: A Contemporary Tapestry of Caring
Research Glossary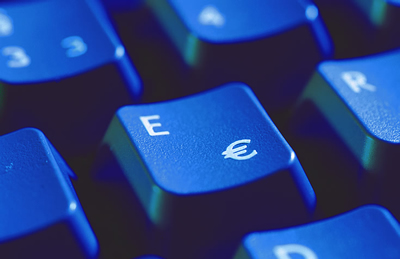 Effect Size
The Effect Size (ES) in a study is a relative number expressing the strength of the relationship between statistical populations (sample and control) and the interventions they were exposed to. This measure of association is complex. The researchers and the reviewers must ensure that the study design has internal validity, free of bias and accounts for confounding variables and random error. ES is expressed as small, moderate or large using numbers between -1 and +1. Because the ES is a relative number it complements other statistical measures. There are also several measures of ES dependent upon the type of study. There are three common approaches to determining the effect size; 1) statistical significance, 2) practical significance using the raw mean differences of experimental groups, and 3) relative size of the effects based on standardized estimates.
Reference: Effect Size Guidelines - Effect Size Substantive Interpretation
Significance
Significance in statistics represents a causal relationship, rather than chance occurrence (McGraw-Hill, 2002). A "statistically significant" result is one that would occur by chance less than a certain percent of the time. Usually significance level is set at .05 (95 percent likelihood not due to chance) but other levels such as .01 are commonly used (99 percent likelihood not due to chance). It has been argued that significance level should always be accompanied by effect-size statistics to understand the size and importance of the difference (Wikipedia, 2011). Historically, Lehrer (2010) explained that .05 as cutoff was a somewhat arbitrary decision made by English mathematician Fisher, in 1922, as it made pencil and slide rule calculations easier. Often the .05 level is chosen because it is conventional (Wikipedia 2011).
References:
Lehrer, J (2010). The Truth Wears Off: Is there something wrong with the scientific method? Retrieved:
www.newyorker.com/reporting/2010/12/13/101213fa_fact_lehrer?currentPage=3
Statistical Significance (2002). In McGraw-Hill Concise Dictionary of Modern Medicine. Retrieved:
http://medical-dictionary.thefreedictionary.com/Statistically+significant

Statistical Significance (2011) in Wikipedia. Retrieved:

We are currently seeking to build a glossary of research terminology that will serve the holistic nursing community. Each Research Enews, new term(s) will be featured and the glossary will be on the website as well. If you have a research term you think would benefit AHNA members, and would like to be a guest contributor to our glossary, please contact amber@ahna.org with your recommendation.
AHNA's 2011 Conference
Holistic Nursing: Tending to the Sacred Flow of Life
June 2 - 5, 2011, in Louisville, KY at the Marriott Downtown
Registration Open!
Your conference brochure will be mailed along with your next issue of
Beginnings
. Keep an eye out for its arrival in your mailbox. And for more information about the conference, visit
www.ahna.org/tabid/1200/Default.aspx
Consider signing up for some of the research options below, including the Research One-on-One consultations for which you now receive CNEs.
Pre-conference Workshops
4.
The Holistic Nursing Avatar: Embodying Wholeness in Praxis
- W. Richard Cowling, III, RN, PhD, APRN-BC, AHN-BC, FAAN ...to demonstrate the perspectives and practices for developing a praxis that embodies unitary healing for nurses and their clients. It will provide insights and strategies for practitioners, researchers, and educators who wish to ground their work in wholeness, patterning, and appreciation - an avatar of holistic nursing.
Tracks: Practice, Education & Research (I,A)
11. The Sacred Flow of Understanding Research: The IMRAD Method for Quantitative and Qualitative Approaches - Bernadette Lange, DNS, RN, AHN-BC; Carla Mariano RN, EdD, AHN-BC; Ruth McCaffrey, DNP, ARNP...to introduce IMRAD (Introduction, Methods, Results And Discussion) as a blueprint for the development of research proposals. Participants will improve skills in reading/critiquing research.
Track: Practice (B,I)

Conference Workshops
12. Research Papers #1
Track: Education (B,I,A)
Can Caring and Self-care Education Improve Nurse Retention during the First Year of Employment? - Mary Ellen Bonczek, RN, MPA, NEA, BC; Dr. Ann D. Quinlan-Colwell, PhD, MS, RNC, AHN-BC, FAAPM; Kathy Wines, RN, BSN, MSHC, CNOR... To explore whether workshops designed to convey caring and to teach nurses self-care behaviors can improve retention of nurses during their first year of employment.
U tilizing Caring Pedagogy to Foster Student Nurse Transformation - Dr. Desiree Hensel, PhD, RN... to describe how a pre-licensure wellness course was redesigned utilizing caring pedagogy and discuss how student nurses' self concept, self-care practices, and stress levels changed while enrolled in that course.
Graduate Nursing Students' Knowledge and Attitudes Related to Depression in Older Adults: Implications for Holistic Nursing - Dr. Colleen Delaney PhD, RN, AHN-BC; Dr. Cynthia Barrere PhD, RN, AHN-BC...to discuss graduate students' knowledge and attitudes related to depression in older adults.
28. Research One-on-One Consultations - the purpose of the Research One-on-One Consultation sessions is to provide support to novice nurse researchers through education, individualized project development, and mentoring from more experienced nurse researchers. Register for this session if you are seeking mentoring for a research project or if you are a doctorate prepared nurse who can provide mentoring. Both Mentors and Mentees will receive 1.5 contact hours. All registrants will receive a questionnaire, via e-mail, to aid in pairing mentees and mentors based on need and expertise.
Track: Research (B,I,A)

30. Stories of Healing from Holistic Nurses: Methodology and Preliminary Analysis - Dr. Marlaine C Smith, RN, PhD, AHN-BC, FAAN; Joan Engebretson, DrPH, AHN-BC, RN; Diane Wardell, RN, PhD, WHNP-BC; Mary Irene Enzman Hines, RN, PhD, PNPBC; Rothlyn (Rorry) Zahourek, PhD, PMHCNNS-BC, AHN-BC...to share the methodology and the preliminary analysis from a study of holistic nurses' stories of healing self or others.
Track: Research (B,I,A)
33.
Research Papers #2
Track: Research/Practice (B,I,A)
The Influencing Effect of Anger, Anger Rumination and Gender on Living with Chronic Low Back Pain - Dr. Ann D. Quinlan-Colwell PhD, MS, RNC, AHN-BC, FAAPM... to share a research study, which explored the influencing effect that anger (emotional), anger rumination (cognitive) and gender (physical and multi levels) have on the experience of living with chronic low back pain.
A Pilot Study: The Effect of Healing Touch on Anxiety, Stress, Pain, Pain Medication Usage, and Physiological Measures in Hospitalized Sickle Cell Disease Adults Experiencing a Vaso-occlusive Pain Episode - Linda Thomas PhD-C, MSN, RN-BC, CCRN, HTP... to report the results of a randomized controlled trial designed to determine the effectiveness of Healing Touch in hospitalized adults living with sickle cell disease (SCD) and experiencing Vaso-occlusive pain.
Special Invitation for Research One on One Consultations at AHNA Conference
It's that time again! Research Consultants are needed for the One-on-One Consultation Sessions!
If you are planning to attend AHNA's fabulous Conference in Louisville next June 2011, please consider volunteering as a consultant for a 1.5 hour continuing nursing education (CNE) session to mentor a fellow holistic nurse. The purpose of the Research One-on-One Consultation is to provide support to novice nurse researchers through education, individualized project development, and mentoring from more experienced nurse researchers.
We are hoping to offer mentees a wide variety of expertise. If you have experience in developing research projects/studies, have knowledge on mixed methodology, qualitative and/or quantitative studies and can offer information on facilitating student participation in a research project, then AHNA would be honored to have you help us (and your fellow RN researchers) in our One-on-One Research Consultation.
The One-on-One Research Consultation is a CNE activity and both mentors and mentees will receive one (1.5) contact hours. Learn more.
Announcements
The Eastern Nursing Research Society (ENRS) 23rd Annual Scientific Sessions " Informing Health Policy through Nursing Science" will take place in Philadelphia, PA March 23- 25, 2011. Go to
www.enrs-go.org
for information.
The American Psychiatric Nursing Foundation (APNF) is offering research grants to enhance scientific contributions advancing the knowledge and practice of psychiatric-mental health nursing. APNF established these awards to seed new investigators who are beginning their research careers and will award up to four (4) individual grants of up to $5,000 per award. As such, priority will be given to investigators who are early in their research trajectories and who have not previously had major intra- or extramural funding. All application materials must be received by APNF by Tuesday,
February 15, 2011
to be considered.
Click here for more information
.
ESP Research Controversy
by Jackie Levin

The New York Times Science News (January 5, 2011) and The Huffington Post (January 8, 2011) report the results a forthcoming issue of the Journal of Personality and Social Psychology on ESP. The study, designed by esteemed psychology professor Daryl J. Bem of Cornell University, reports a 25% greater than chance that the subjects were able to predict an image on screen before it was randomly chosen by a computer program. The study, which is not yet published, is called "Feeling the Future: Experimental Evidence for Anomalous Retroactive Influences on Cognition and Affect" and can be read in its entirety (61 pages) through the links provided.

The announcement of this research study set off a spate of controversy. Those posting comments question the peer review process. One criticism regards the statistical expertise of the social science reviewers and their ability to adequately analyze the data presented. Another voiced the need for greater than usual evidence when it comes to a phenomenon that is not yet accepted as part of our experience of the physical world.

It behooves us, as holistic nurses, researchers and consumers of research to be able to reach beyond the emotional aspects of the controversy and ask the same tough questions. Are the reviewers partial to a researcher of high regard? Is the statistical evidence strong? Beyond these questions, we need to ask, did the researcher ask the best question, formulate an appropriate hypothesis and implement an appropriate study design in order to understand and validate pre-cognition? Do we have an adequate understanding of pre-cognition and is this the best way to research it? Much of holistic nursing research investigates phenomenon that is beyond the mechanistic and physical observable facts. Is the old paradigm unraveling? Let's use this opportunity to respond from our holistic nursing voice. If you'd like to post a comment on our discussion board, please do!
AHNA Researchers in Action
Elizabeth Sibolboro Mezzacappa, Una Arumugam, Sylvia (Yue) Chen, Traci R. Stein, Mehmet Oz,
Jane Buckle
, (November/December 2010).
Coconut fragrance and cardiovascular response to laboratory stress: Results of pilot testing
.
Holistic Nursing Practice
, 24(6):322-332.
doi: 10.1097/HNP.0b013e3181fbb89c
Debra J. Gates,
Diane Mick, (November/December 2010).
Qigong: An innovative intervention for rural women at risk for Type 2 Diabetes
.
Holistic Nursing Practice
, 24(6):345-354.
doi: 10.1097/HNP.0b013e3181fbb832
The book
Intentionality: The Matrix of Healing, A Qualitative Theory for Research, Education and Practice
, by
Rothlyn Zahourek
PhD, PMHCNS-BC, ANH-BC was reviewed by John Freedom in the January issue of
Advances in Mind Body Medicine
.

AHNA members names in bold. We would love to hear about your research. Have you started your dissertation, had a paper published, presented, etc. Send your "Researcher in Action" to
amber

@ahna

.org
Research in the News
Nurse-led care model benefits patients with multiple conditions
Team care led by a nurse appears to improve patient outcomes in cases of multiple chronic conditions such as heart disease, diabetes and depression.

Middle-aged patients with multiple conditions who experienced a team treatment approach using evidence-based guidelines improved in blood sugar, blood pressure, cholesterol control and depression, according to a study in the Dec. 30 issue of The New England Journal of Medicine.

(

Nurse.com, 12/10)

Acupuncture changes brain's perception and processing of pain, researchers find


Using functional magnetic resonance imaging (fMRI), researchers have captured pictures of the brain while people experienced a pain stimulus with and without acupuncture to determine acupuncture's effect on how the brain processes pain. (Science Daily, 11/10)


Sleep Disorders and CAM: What the Science Says

People who have trouble sleeping may use forms of complementary and alternative medicine (CAM) in an effort to fall asleep faster, stay asleep longer and improve the overall quality of their sleep. Research on CAM and insomnia has produced promising results for some CAM therapies. However, evidence of effectiveness is still limited for most therapies, and additional research is needed. (NCCAM Clinical Digest, 12/10)

Click on each title to read article.
Research Briefs
In light of the editorial this quarter and the subsequent discussions, it's important to keep in mind that all practice is based on best current knowledge and consistent with the praxis that the patient has the wisdom to be a leader/partner in their care.

Streeter, C. C., et. al. (2010). Effects of yoga versus walking on mood, anxiety, and brain GABA levels. The Journal of Alternative and Complementary Medicine. 16 (11), pp. 1145-1152.
This Randomized-Controlled Trial (RTC) study compared the effects of two exercise programs, 60 minutes of Iyengar Yoga with 60 minutes of walking at an average of 2.5 mph on mood, anxiety and GABA brain levels. The 60 minutes of walking activity was determined to match the yoga practice using the American College of Sports Medicine's Metabolic Equivalents (METs) chart. The participants either walked or did yoga 3 times a week for twelve weeks. GABA brain levels were measured at 3 points: first point prior to the program, 2nd point before the last session and the 3rd point immediately following the last session. Mood and anxiety were measured using the Exercise-Induced Feeling Inventory (EIFI) measuring four subscales: positive engagement, revitalization, tranquility, and exhaustion, Spielberger State-Trait Anxiety Inventory (STAI) measured anxiety and MRS of the left thalamus determined brain GABA levels. 19 yoga and 15 walking participants completed program.

Results: The yoga subjects reported greater improvement in mood and greater decreases in anxiety than the walking group as well as a positive relationship between changes in the mood measurements and brain GABA levels. In addition, in evaluating the brain GABA levels, there were positive correlations between improved mood and decreased anxiety.
Weaknesses in the study are the small sample size. In addition, while there were no significant clinical or demographics differences between the two groups at the start of the study, it was noted that the walking group recorded exercising significantly more between the teacher led sessions than the yoga group. This possible represents that the yoga was more strenuous than the walking exercise and would effect the results. Future studies will need to match the exercise programs more equitably.

Bradt J, Dileo C, Grocke D. Music interventions for mechanically ventilated patients. Cochrane Database of Systematic Reviews 2010, Issue 12. Art. No.: CD006902.
Cochrane researchers led by associate professor Dr. Joke Bradt, performed a meta-analysis on 8 randomized and quasi-randomized controlled trials that compared music interventions and standard care with standard care alone for mechanically ventilated patients. 7 studies used recorded music and 1 used a live music therapist. It was found from the total sample size of 213 participants that on average, listening to music reduced anxiety, heart and respiratory rate compared to standard care. The researchers caution that results are limited due to the small sample size.

Comments by the researchers reflect common sense holistic nursing; choose music the patient prefers and ensure the conscious patient has control regarding volume and timing. If the patient is unconscious, family members who are attentive at the bedside can help choose music they know their loved one prefers and watch for subtle, gross or mechanistic signs that it is supportive.
Prayer for Tucson and the world
When there are no explanations
Please go ahead and weep
The Earth will keep your teardrops
And the sky will hold your prayers-
So when your cares are heavy
And hope seems to be dead
Hold on to the cords of faith
Let the angels kiss your head-
Find comfort in beloveds
Lift each other from despair
For the only way to heal the world
Is to find the strength to care-

Jen Reich
Tucson, AZ 1-8-11
Goodbye Dear Friend
AHNA member Harlene Caroline recently passed away. We send peace and healing light to her family and friends.