Meet Connections New Chief Editor: Michalene A. King PhD, RN, CNE
Michalene A. King


PhD, RN, CNE
Dr. Michalene King came on board the Connections in Holistic Nursing Research editorial staff in February 2013 and has been working with Dr. Diane Wardell in preparation for taking this role. Her background in nursing and her areas of research are a great asset and addition to the new Research E-News team. Please Welcome Dr. King, read her interview below and her bio!
What is your current area of research?
My area of research is parish/faith community nursing. With an emphasis on spiritual care, faith community nursing also encompasses physical and mental/emotional care which makes it holistic care.
Could you tell us how you got started in research and how it evolved over the years?
I was a practicing parish nurse when I entered my doctoral program at West Virginia University. I was able to start my program of research while in the PhD program. I wrote a review article about parish nursing research that was published in the Online Brazilian Journal of Nursing. I also worked with my research mentor to analyze data she had collected about parish nursing and that article was published after I graduated in the Journal of Christian Nursing. As I was working on these articles, I discovered that there was not a lot of research about parish nursing and most of the research focused on the parish nurses. I wanted to conduct research with the clients of parish nurses. My dissertation, The Experience of Choosing the Parish Nurse for Health Care Services, launched my research program. After graduation I took a job at a university where there was another parish nurse who was interested in conducting research about parish/faith community nursing. We have collaborated on this research. We conducted a multi-phase research study with both parish nurses and their clients. We are in the process of disseminating those results. Our future goal is to conduct intervention studies with faith community nursing clients.
What were some of your biggest challenges, surprises and joys in doing holistic nursing research?
Our biggest challenge has been conducting research with the clients of faith community nurses. Recruitment of those clients has been limited as has been data collection. Our latest data collection was via an internet site and the majority of the clients were elderly and did not have internet access. My biggest surprise was when I was collecting data for my dissertation, as the clients that I interviewed (face-to-face) were not only willing, but eager, to speak to me. My joy has been in the dissemination of my research results, as this has added to the body of knowledge about this holistic nursing specialty.
What are you excited about in working with the Research E-News and the Web?
I believe that the dissemination of research findings is very important to increase our body of knowledge. I am excited to be disseminating research results with the ultimate goal of encouraging more nurses to conduct research in holistic nursing. I hope that we can encourage doctoral students to conduct research on holistic nursing topics.
Meet New Connections Co-Editor: Pamela Crary PhD, RN
Pamela Crary
PhD, RN and
Sue Roe
DPA, MS, RN are our two incoming Research E-News Co-Editors. We are very excited and know they will be able to carry forward this newsletter and bring new innovations as well.
Pamela Crary PhD, RN
Following is a brief Cameo with Dr. Crary talking about her current area of research. Dr. Roe will be featured in the Summer Issue of Connections in Holistic Nursing Research. You can also view Dr. Crary's CV online.
What is your current area of research?
I am very interested in self-care behaviors of in a variety of groups including undergraduates, nurses, older adults, and our Veteran population.
Could you tell us how you got started in research and how it evolved over the years?
I was introduced to Deci & Ryan's Self-Determination Theory as a graduate student. I quickly became very interested as the theory spoke to my personality and my teaching philosophy. The theory proposes humans have three basic needs to promote autonomous motivation toward healthy behaviors. These needs are autonomy (choices), relatedness (connectedness), and perceived competence (feeling able and confident). This theory had been studied in work force development, K-12 education, some college courses, addiction disorders, and health behavior and well-being. I saw this as a nice fit for nursing as it stems from humanistic psychological principles, much like nursing. I decided as I graduated with my masters in nursing with an emphasis on adult development and aging, that I wanted to pursue a PhD. I was also teaching at the undergraduate level and noticed new nurses leaving the profession and students that were exhibiting many stress related behaviors. I wanted to visit this through research and develop interventions to support the nursing student for resilience as they enter a stressful career. I am at the beginning of my research journey and hope to continue from where my dissertation left off. I explored relationships amongst undergraduate nursing students' perceived stress, coping, self-compassion, self-care behaviors and how the learning environment may relate through measures of Self-determination theory. Next steps are to develop interventions and study them longitudinally.
What were some of your biggest challenges, surprises and joys in doing holistic nursing research?
Biggest challenge is helping funders to realize that nursing and student stress is an issue that can impact patient care, and subsequently impact patient outcomes and costs. Another challenge is to help others see the benefits of holistic health modalities. As a faculty member, I see not only students, but also faculty and fellow nurses living day to day without taking time to care for themselves. This worries me.
My biggest surprise and joys come from the wonderful students that I have the opportunity to teach. I use my research study as a story to teach undergraduate nursing research. Students can relate to the questions and the data, and also to the results. They are smart and they understand they need to take good care, but they don't necessarily know how. I also teach an elective course on holistic approaches to healing and am always impressed that students want and need practice in self-care. They quickly wonder why health care is focused on disease (diagnosis and cure) rather than wellness, care and prevention. Another challenge is trying to incorporate these behaviors into content laden curriculums that are preparing graduates for high stakes testing and licensure.
What are you excited about in working with the Research E-News?
I am very excited and honored to be working with like-minded wonderful holistic nurses and look forward to delving deeper into holistic nursing research so that I can share evidence based practice with all of our members. I truly believe that the pendulum is moving toward integrating holistic approaches to health.
Requests for Study Participants
Participants are needed for two AHNA approved studies.
Nurses' Risk of Compassion Fatigue and Its Perceived Impact on Patient Care and Nurse Retention
Nurse researchers are interested in learning more about compassion fatigue in nurses providing direct patient care and its impact on their perceptions of nursing care, patient safety, and nursing retention. Registered nurses who provide direct patient care and practice in Florida are eligible to participate in this study.
If you are interested in taking part in this American Holistic Nurses Association approved research study, please access this link. Your opinion is valued. Participants are eligible to enter into a contest to win a prize. There will be two winners.
For any questions about this study, please contact: Aleida Drozdowicz BSN, RN Holistic Care Research Nurse at (786) 594-6711 or AleidaD@baptisthealth.net. If you have any questions about your rights as a research participant, please contact: Maria Arnold, IRB Clinical Research Manager, at (786) 596-8680.
Intentionality: the Matrix of Healing
Wanted: Men in nursing to participate in a qualitative study on intentionality and healing. This study is an expansion of a former research study in which female nurses and their patients were interviewed and observed during treatments with a complementary modality. A theory, "Intentionality: the Matrix of Healing" was derived. The goal for this portion of the study is to interview male nurses to determine if the theory should be modified, expanded or remain the same.
Confidentiality is assured and Human Subject Protection has been approved and granted by the University of Massachusetts Amherst.
Participation in this phase of the study would entail an initial phone or, if possible, face to face interview of about an hour regarding the participant's experiences with and beliefs about healing, intention and intentionality. The interview will then be transcribed and analyzed and a summary sent to the participant. A second brief interview will then be conducted to assure that interpretations are correct and to provide an opportunity for the participant to add to the content.
If you are willing to participate you will make a contribution to the development of this nursing theory that has particular relevance for our growing body of holistic nursing knowledge and holistic nursing theory based practice.
Please contact Rorry Zahourek PhD, PMHCNS-BC, AHN-BC at Rorryz@aol.com or at (413) 441-0810 for further information.
Research at AHNA Conference: 2013
This year the Research Committee requested research proposals with a focus on Self-Care to further this important value for holistic nurses and reflects the growing importance for all nurses as evidenced by the recent initiative from the ANA called HealthyNurse™. The research full day pre-conference, Self-Care Interventions for Clinical Nursing Practice: What is the Evidence? (#5) given by Cindy Barrere and Rorry Zahourek will teach participants how to read and evaluate several quantitative, qualitative and mixed method research studies with the focus on self-care. Implications for practice will be discussed.
New this year is a research symposium and panel discussion on Self-Care Research: Challenges Opportunities and Outcomes (#22). This panel will discuss relevant issues in self-care research including: 1) the need for self-care as demonstrated by a study on compassion fatigue (Maryann Abendroth); 2) the complexity of planning a study on self -care in terms of choosing outcome variables, measurement tools and issues related to seeking funding (Colleen Delaney & Cindy Barrere); 3) a qualitative study using story (Jen Reich) and 4) a quantitative study on student stress (Pamela Crary). Since a panel format will be used, specific issues in self-care research will be highlighted and adequate time for group questions and discussion will be available with these holistic nurse researchers. Rorry Zahourek will moderate the panel and provide the introduction and overview.
In addition, there will be several diverse workshops with research implications. Six research papers will be presented in research sections (#14, 34) covering such topics as meditation for COPD patients, internet delivered program effects on mindfulness and spirituality, Healing Touch support of older women, stories of nurses' healing, and health care providers' and patients' spirituality in oncology.
Six research posters will be presented and can be viewed for CE credits.
Access to complete information and schedule of workshops and presentations can be found here.
Please join us and celebrate the contributions of holistic nursing research.
Opportunities for Researchers
Announcing the ARCCIM International Complementary Medicine Research Leadership Programme
We are pleased to draw your attention to the initial announcement of the forthcoming Australian Research Centre in Complementary and Integrative Medicine (ARCCIM) International Complementary Medicine Research Leadership Programme. This program will provide essential mentoring and career development around complementary medicine (CM) research with the ultimate goal of identifying, nurturing and supporting future international CM research leaders. The program will be open to all international early-career and mid-career CM researchers (PhD to 10 years post-PhD). The program is fully funded and each Fellow appointed to the program will be fully supported for travel expenses and accommodation for annual visits to Sydney, Australia.
For more details and how to inquire, please click here or visit the website: www.norphcam.org
Call for Abstract--American Nurses Association Annual Quality Conference™
ANA is hosting its 8th Annual Quality Conference™, Feb. 5-7, 2014, around the theme Advancing Nursing Outcomes: Research, Practice, Innovation. ANA wants to learn how your hospital is raising the quality of patient care by reducing hospital acquired conditions, implementing rapid quality improvement plans, improving the work environment, and translating research and evidence into practice.
The deadline for submitting research, practice, and innovation abstracts for the ANA 8th Annual Quality Conference™ is May 10, 2013. Learn more.
Call for Papers - Nursing Research and Practice Special Issue on "Integrative Modalities in Acute Care"
The upcoming special issue on "Integrative Modalities in Acute Care," will be published in Nursing Research and Practice in November 2013. You can find the Call-for-Papers for this issue here, and the deadline for submission is June 21, 2013. The special issue is open to both original research articles as well as review articles.
Nursing Research and Practice is a peer-reviewed open access journal, which means that all published articles are made freely available online without a subscription, and authors retain the copyright of their work. Moreover, all published articles will be made available on PubMed Central and indexed in PubMed at the time of publication.
Please read over the journal's Author Guidelines for more information on the journal's policies and the submission process. Manuscripts should be submitted online.
Research in the News
In this issue of Connections in Holistic Nursing Research we chose to look at the issue of Post Traumatic Stress (PTS) in Veterans. Veterans Administration Hospitals are now piloting, researching and promoting the use of holistic strategies to reduce pain and suffering and to promote health and well-being for our military personnel and their families.
Reintegration Strategies for Returning National Guard Veterans
This study piloted a self-directed program for returning National Guard veterans and their partners. National Guard veterans experience a different return from military service as they go to their homes rather than a military base with support services. From a holistic viewpoint, the authors recognized that not only did PTS affect the military personnel, but his/her family. In this study 43 dyads went through mental health testing for baseline data and then at 4 and 8 weeks post the self-directed interventions of guided meditative, contemplative and relaxation exercises and simple massage techniques. The results were significant improvements in measures for PTS, depression and self-compassion in both partners of the dyads and for the partners an improvement in stress as well. Other areas of improvement were in irritability, pain, anxiety and worry.
Collinge, W., Kahn, J., & Soltysik, R. (December 2012). Promoting reintegration of National Guard veterans and their partners using a self-directed program of integrative therapies: a pilot study. Military Medicine, 177(12), 1477-1485.
Healing Touch with Guided Imagery for PTSD in Returning Active Duty Military: A Randomized Controlled Trial.
This study compared usual care to an intervention in 123 returning soldiers from a combat zone identified with at least one or more PTSD symptoms. Six sessions of Healing Touch (HT) by nurses certified in HT over 3 weeks along with guided imagery using a recording called Healing Journey's by Bellaruth Naparstek was the intervention provided. The CD was given to the soldier after the first session and they were asked to listen to it daily. The results showed significantly reduced PTSD symptoms, decreased depression, and improvement in mental quality of life and cynicism. The results in symptoms reduction and improvement in depression were considered to be clinically significant as well. The improvement in cynicism was also considered meaningful as this attitude often prevents individuals from seeking mental health care services. The rationale for providing this combined approach was to pair the relaxation response with the positive and trusting interaction with a health care profession in order to allow the possibility for the mind-body to "let go" of the residual trauma. (To read the entire article, click here and scroll to page 23.)
Jain, S., McMahon, GF, Hasen, P, Kozub, MP, Porter, V, King, R., Guarneri, EM. (September 2012). Healing Touch with guide imagery for PTSD in returning Active Duty Military: A randomized controlled trial. Military Medicine, 177(9), 1015-1021.
Psychological Trauma Symptom Improvement in Veterans Using Emotional Freedom Techniques: A Randomized Controlled Trial
This study looked at the effects of Emotional Freedom Technique (EFT) on veterans' PTSD symptoms. 59 participants who met the clinical criteria for PTSD were recruited through online announcements and referrals from clinicians, and randomized to treatment and control groups. The treatment group received six one-hour EFT sessions over a month in conjunction with their standard mental health treatment. A significant (p<0.001) difference was found in clinical criteria, with 89.7% of EFT participants no longer meeting clinical criteria for PTSD at the end of treatment, and 79.5% at six months following treatment. There was also a significant (p<0.0001) improvement in all symptoms at the end of treatment and three month and six month follow-ups.
Church, D., Hawk, C., Brooks, AJ., Toukolehto, O., Wren, M., Dinter, I., Stein, Phyllis, P. (2013). Psychological trauma symptom improvement in veterans using Emotional Freedom Techniques: A randomized controlled trial. Journal of Nervous and Mental Disease, 201(2), 153-160.
AHNA Researchers in Action
Colleen Delaney PhD, RN, AHN-BC, Associate Professor at the University of Connecticut, is the new Research Coordinator on the AHNA Board of Directors.
Sue Robertson RN, PhD, CNE, Assistant Professor, School of Nursing Coordinator, Nurse Educator Concentration California State University, Fullerton, CA, is the new Chair of the Research Committee of AHNA.
Publications by Members:
Leighsa Sharoff. (March 2013). Creative power of metaphorical expression. Journal of Holistic Nursing, 31(1), 6-18.
Full text available to AHNA members. Learn how.
Terri L. Hutchinson, & Heather Janiszewski Goodin. (March 2013). Nursing student anxiety as a context for teaching/learning. Journal of Holistic Nursing, 31(1), 19-24.
Full text available to AHNA members. Learn how.
Pamela Crary. (March/April 2013). Beliefs, behaviors, and health of nursing undergraduate nursing students. Holistic Nursing Practice, 27(2), 74-88.
Leighsa Sharoff. (March/April 2013). The beauty of metaphors. Holistic Nursing Practice, 27(2), 63-73.
Coleen Delaney, Richard Fortinsky, Dana Mills, Lorraine Doonan, Rita Grimes, Suzanne Rosenberg, Terra-Lee Pearson, & Martha L. Bruce. (2013). Pilot study of a statewide initiative to enhance depression care among older home care patients. Home Health Care Management & Practice, 25(2), 45-53.
Rothlyn P. Zahourek. (2013). Advanced practice nurse and complementary therapies in Advanced Practice Nursing, L. Joel, FA Davis, Philadelphia.
AHNA members names in bold. We would love to hear about your research. Have you started your dissertation, had a paper published, presented, etc. Send your "Researcher in Action" to research@ahna.org. For publications, click on the article title for link to abstract (if available).
Research Concept: Theory of Compassion Energy
By Dorothy J Dunn PhD, RNP, FNP-BC, AHN-BC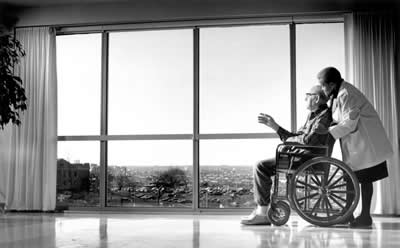 The Theory of Compassion Energy (TCE) evolved through a caring concept clarification process and theoretical evolution via a creative synthesis utilizing Rogers' Science of Unitary Human Beings (SUHB) and Caring Science (CS). The TCE is described as caregivers (formal and/or informal) who desire to care compassionately by intentionally knowing another through patterned nurturance with authentic presence (Dunn 2012; Dunn 2009a; Dunn 2009b). The premise of the TCE is that human beings are unitary or irreducible, in mutual process with an environment that is co-extensive with the universe, participating knowingly in patterning, and ever-evolving through expanding consciousness (Rogers, 1992; Newman, 1994). While caring is a quality of participating knowingly in human-environment field patterning (Smith, 1992).
When nurses engage with the nursed (patient) from a place of caring, compassion and presence the caring moment becomes energized and focused on meeting the needs of other which in turn energizes the nurse. The dynamism associated with this dyadic encounter is linked with positive outcomes for both nurse and nursed.
I have synthesized the meaning of compassion, nurturance, energy, caring theory, and intentionality which comprise the concept of compassion energy in my research studying what keeps nurses in nursing that revealed it is the essence and critical nature of nursing the nursed (patient) through a mindful, authentic presence that exudes a therapeutic energy which transform the caring interaction. However, many nurses set a default setting to protect themselves from the experience of the nursed (patient) by distancing self from the perceived vulnerability of suffering. However, in distancing self from other the caring interactions is non-existent and becomes a technical task devoid of healing potential and places the nurse at risk for compassion fatigue.
Rogers informed us that nursing is a humanistic science dedicated to compassionate concern for maintaining and promoting health, preventing illness, and caring for and rehabilitating the sick and disabled (Rogers, 1970, p. vii). Sr. Roach asserts that compassion is a way of living born out of an awareness of one's relationship (interconnectedness) to all living creatures (Roach, 2002, p. 50). Compassion means to suffer with and involves us in going where it hurts....be weak with the weak, vulnerable with the vulnerable, powerless with the powerless....full immersion in the condition of being human (Nouwen, 1983).
Compassion Becomes the Energy of Caring.
Often compassion is used interchangeably in nursing literature as sympathy, empathy, pity, altruism; I offer the following clarification:
Sympathy:

Ability to feel for the other, (mirror neurons let us be able to feel by watching another's experience).
Empathy:

Ability to imagine and share (understand) feelings of the other.
Pity:

connotes condescension, implies separateness (feel sorry for another).
Altruism:

love for another at the expense of oneself. Love others instead of our self.
Compassion:

world's richest energy source, strength from a shared weakness and shared joy.
"A sorrow shared is sorrow halved; a joy shared is a joy doubled" ~ German Proverb
Recently, I completed a secondary analysis of compassion data that revealed that caregiver's experience compassion satisfaction that transforms the caregiving encounter. Experiencing compassion, the caregiver seeks to know and understand interconnectedness to others to alleviate suffering and celebrate joy with the care recipient.
Compassion satisfaction is about the pleasure you derive from being able to do your work. For example, you may feel like it is a pleasure to help others through what you do at work. You may feel positively about your colleagues or your ability to contribute to the work setting or even the greater good of society through your work with people who need care (Stamm, 2005).
In the caregiving experience, the goal is to use opportunities to rise to occasions and use compassion strength with courage, knowledge, and skill rather than overcome the tendency to care at a distance. By focusing on compassionate care rather than on the tasks to get done or to do, one can stave off the risk of experiencing compassion fatigue. The act of understanding and nurturing self-generated vigor as compassion energy nurses (formal) and informal caregivers will find meaning in caring for self and other with the intent to alleviate suffering or celebrate joy (Dunn, 2009b).
View the references
.
View AHNA's growing research glossary. To contribute a definition or suggest a term, please contact research@ahna.org.